Receive a FREE no obligation home value estimate for your Toronto home...
If you're thinking of selling your Toronto area home in the near future, the value of your home will be determined by a number of factors including...
Recent sales of comparable properties
It's location and nearby amenities
The overall condition of your home
Recent upgrades & unique features
It's curb appeal
Market trends (Are prices moving up or down)
Seasonality
Demand & supply
Direct competition (What buyers will be seeing at the same time)
Request your free Toronto home value estimate...
Your phone number:
(required)
Your email address:
(required)
Your home address:
(required)
Your postal code:
(required)
Send me a copy of this message
What is the sum of 3 + 6?
(required for spam protection)

Please note: Your personal information and email address will never be published or shared.
Thank you for submitting your CMA request!
You can expect to hear from me shortly!

Occasionally, my response emails are mishandled. If you can't find my reply in
your regular email inbox. Please look for it in your spam, or bulk email folder.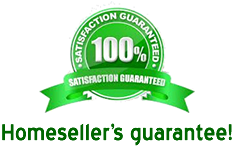 I don't believe you should have to worry about being locked into an agreement when selling a home! ...
If there's every a problem I can't fix to your satisfaction, You can fire me and be released from your contract. No hassles, or questions asked.
The benefit to you is...
You don't have to worry about getting into a long term commitment if you are not 100% satisfied with the service you are receiving.
I fully realize you are the most important element in this relationship, and I am fully committed to providing you with exemplary professional service. You can count on it!