Step 1 - Take professional photographs of your property
Dark or less than flattering pictures can turn homebuyers off, which will lead to fewer leads and offers. In real estate, good pictures are worth more than a thousand words. They can be worth thousands of dollars! Once the property is ready to be photographed. I will either hire a professional photographer, or bring in the necessary equipment to produce exceptional quality photographs to use in online and offline advertisements.
Step 2 - Register a domain name, and build a mini-website
I will register your home address as a domain name (example: www.126Mill.com) and link it to a website specifically created to to make it easy for homebuyers to view large photographs of your property, and to access a wide variety of information designed to generate quality leads, and lasting impressions. Click here to view a sample website.
Step 3 - Create a virtual tour for your property
Todays homebuyers are very visual! Easily accessible high quality online images has proven to increase the number of showings a home will receive. We produce a virtual tour for all of our listings, and a link to the tour will appear in your MLS listing, on realtor.ca, and within the Toronto Real Estate Board's new listing email service, which is sent out nightly to homebuyers thoughout the GTA.
Step 4 - Choose the right strategy to generate a high selling price
A variety of strategies are available to choose from when it comes to selling your home. I will explain each strategy in detail, and will suggest the best strategy to use based on current market conditions. Ultimately it is my goal to acheive the highest selling price possible, while minimizing the amount of disruption to your lives.
Step 5 - List your property on the MLS (Multiple listing service)
Listing your property on the MLS shares information about your property with other real estate agents, so they can schedule appointments to show your property to their buyer clients. Another advantage of an MLS listing, is your property details will be posted on realtor.ca, which is by far the most trafficked website for real estate in Canada. Just how busy is realtor.ca?
Over 140 million annual visitors.
Over 2 billion annual page views.
Over 4.7 million emails generated connecting agents with potential homebuyers.
Step 6 - Place a for sale sign on your property
Homebuyers frequently drive around neighborhoods they're interested in looking for for-sale signs. Unless you want to keep it a secret that your home is for sale, we definitely want to draw their attention. Your for sale sign will have the domain name clearly displayed (Step 4) on a rider board, so the potential homebuyer can quickly and anonymously access the website we built for your property, to view the asking price, property details, photos and submit a request to view the property.
Step 7 - Get listed everywhere that counts on the internet
Over 90% of today's homebuyers start their search for a new home on the internet. When you hire me to sell your home, you're working with someone who absolutely loves and embraces technology. Your property will be posted on dozens of well trafficked websites including Realtor.ca
Step 8 - Inform the neighborhood that your home is for sale
Unless instructed otherwise. I'll make sure your neighbors are made aware that your home is for sale. Often homes are sold to friends or acquaintances of neighbors looking to buy in your neighborhood, and my list for free referral program will certainly entice them to spread the news that your property is for sale.
Step 9 - Network with active local agents
I will continually network with other agents who are active in your neighborhood to see if your property matches up with the needs of one of their buyer clients, and encourage them to schedule a showing.
Step 10 - Host both agent and public open house events
Both forums of open houses provide feedback on everything from price, to layout, and especially features of the home they don't like, which in many cases can be quickly corrected. I believe the information received is invaluable, and I definitely want to capture the 10% of open-house visitors that turn into buyers.
Step 11 - Save you money!
I believe fully satisfied clients leads to referrals, and keeping selling costs down certainly makes them happy. With listing rates starting as low as 0.75% sales commission. I am certain I will turn you into a happy client as well. To get an estimate of your total selling cost, and to view just how much you could save. Enter your asking price below and click on the 'View my selling costs" button.
Invalid entry
Follow up/Access/Reliability/Satisfaction guarantee
If you list with me you will be hiring a hard working individual with only two goals...
1. To make you a very happy, and totally satisfied client.
2. To sell your home for top dollar in the quickest time possible.
Throughout the listing period you can expect...
A weekly activity update (showings, inquires, comments, internet activity).
Notification when competing homes have sold or adjusted their asking price.
Quick replies to your text messages, emails or phone calls (day or night).
And when offers do come in, I will be there to provide you with advice based on the most current market conditions, and will negotiate tirelessly until you're satisfied with both the selling price, and the offer conditions.
My homeseller's guarantee, makes me a "no risk" Agent!
I communicate, I listen, I make sure I am available, and most of all I do what I say I am going to do, which means you can sleep at night knowing your real estate agent is doing their job, and protecting your interests to the fullest.
If there's ever a problem I can't fix. You can fire me and be released from the listing agreement. Which means you don't have to worry about being locked into a contract you just want to get out of.
Low listing fee

2

, plus my sellers guarantee makes it a no-brainer!
If you're getting ready to sell your home? Call, text, or email me today, so I can arrange a convenient time to view your property, and so we can discuss your goals and your timeline.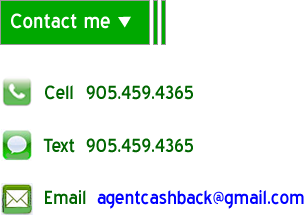 Or, click here to access our email submission form.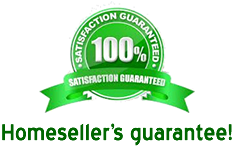 I don't believe you should have to worry about being locked into an agreement when selling a home! ...
If there's every a problem I can't fix to your satisfaction, You can fire me and be released from your contract. No hassles, or questions asked.
The benefit to you is...
You don't have to worry about getting into a long term commitment if you are not 100% satisfied with the service you are receiving.
I fully realize you are the most important element in this relationship, and I am fully committed to providing you with exemplary professional service. You can count on it!